I love this kind of meme
Me:
Ben from Parks and Rec
+
Utena from Shoujo Kakumei Utena
+
Edmund from Chronicles of Narnia
Enail, you realize that being Ben means approximately 30% of the women in North America are in love with you, right?  
I'm afraid I'm extremely Enid Coleslaw from Ghost World
Everyone is at least
one
of the Golden Girls. I am Sophia.
+ Fry in all his infantile dumbass slacker glory.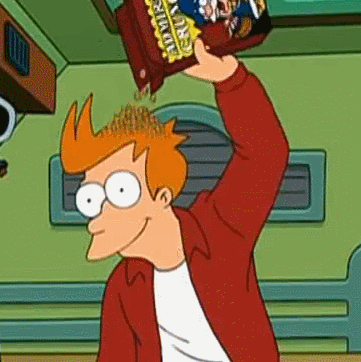 Moderator of "Meeting People and Dating Advice"




Posts

: 1951


Reputation

: 1158


Join date

: 2014-09-25



Madarame Harunobu, Genshiken
Satou Tatsuhiro, Welcome to the NHK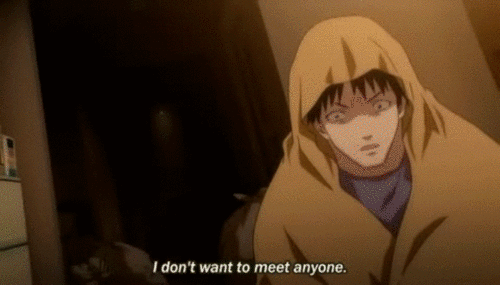 I was thinking between Kaizaki Arata from reLife and Satoru Fujinuma from Boku Dake, but Satoru's too heroic, so Kaizaki it is <_<



Posts

: 2325


Reputation

: 866


Join date

: 2015-01-29



Oooooh, awesome thread!
The spooky Hex Maniac in Lumiose City, Pokémon X/Y
Mamimi from FLCL
Pearl from Steven Universe
So yeah, not the healthiest girl in town but at least I get to wear cute outfits and wander around on my own.



Posts

: 234


Reputation

: 90


Join date

: 2015-04-03



Is it cheating to choose the same three characters as when I did this on Facebook a while ago?


Peter Parker/Spider-Man

Aang (Avatar: The Last Airbender)

Professor Charles Xavier (X-Men)

I've even got the picture that I uploaded to Facebook:



Posts

: 30


Reputation

: 20


Join date

: 2016-11-11



I think it would be cheating if you
didn't
choose the same three characters, unless both are equally good descriptions of you!

Well, I did think very hard about which three characters to choose when I did it the first time. Other possibilities included Flonne from Disgaea and Colette from Tales of Symphonia.



Posts

: 30


Reputation

: 20


Join date

: 2016-11-11




---
Permissions in this forum:
You
cannot
reply to topics in this forum