Page 3 of 3 •

1, 2, 3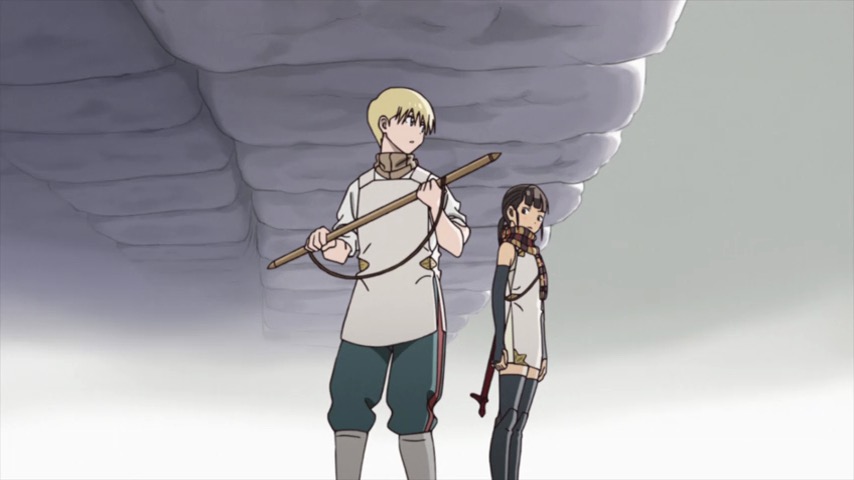 See that thing above their heads? The Dragon's teeth
It's a two part anime adaptation of an internet short. Both parts are gonna be 45 minutes long, Part 1 just came out
The second/last episode of Dragon Dentist just came out
Finished the second ep. Dragon Dentists is like someone just threw two random words together and handed it to some creator and was like "haha, this sounds funny" and the creator's brain exploded with more ideas than they could hold in and then they were like "... oh SHIT, FUND IT, FUND IT." (I guess it figures, the producer is the guy who directed Evangelion)
The last anime I finished was "TIGER & BUNNY", as dubbed by VIZ. It came out in 2011 and for a hot minute was one of the most popular anime out there. Nowadays, ONE PUNCH MAN or MY HERO ACADEMIA are the hottest superhero anime out there. I like anime for all its different franchises and genres, but sometimes it's cool seeing their take on superhero stuff. One of my favorite series is GUYVER but I digress. "TIGER & BUNNY" started as a TV anime and got a manga later, as well as two films. Although the first film is mostly a rehash of the first 2-3 episodes with extras thrown in.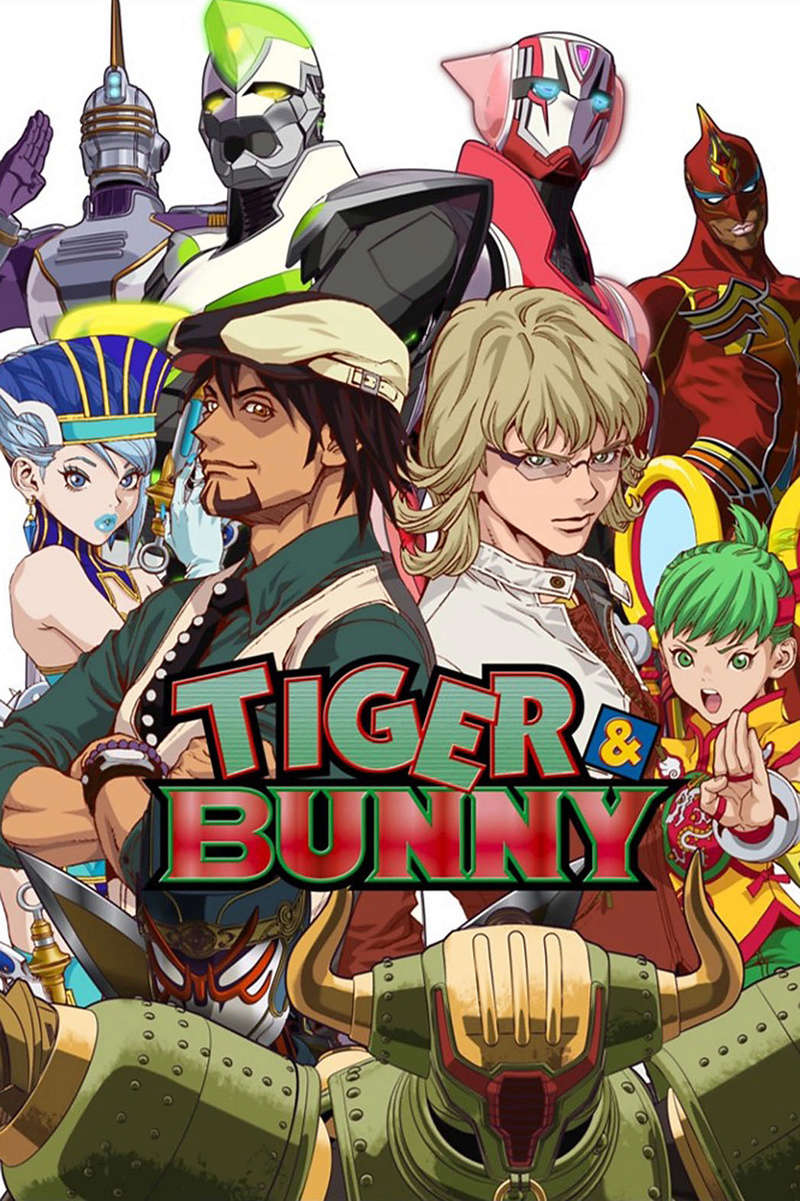 It's basically a buddy cop series mixed in with some interesting takes on the superhero tropes and reality TV. In the fictional city of STERN BUILD set in the near future, HERO TV covers the exploits of metahumans called "NEXT's" who all have their own sponsors like race car drivers or pro athletes. They all compete with each other in a point system regarding fighting crime, rescues, or stopping spectacular terrorist attacks. Over time, a conspiracy is revealed within STERN BUILD regarding HERO TV and a mysterious criminal organization called "Ouroburos".
The title heroes are Wild Tiger, a C-list hero in his mid 30's and past a prime he never head, being forced to team up with the new kid on the block, Barnaby Brooks Jr. (who Tiger dubs "Bunny").



Posts

: 125


Reputation

: 58


Join date

: 2017-06-29



I started watching Sword Art Online because Season 3 is going to be a 50ish episode one apparently and there's only 50 pre-existing episodes (and a side-anime that's not connected) so I figured I'd catch up.

7 episodes in and it's pretty much everything I've heard about it.

- Great setting and deeply-thought-out application of the setting
- They also very casually and very intelligently roll out each facet of the setting. Things get mentioned in passing that provide a lot of colour for the setting itself and how the people inside are coping with what's happened to them over the length of time they're playing SAO
- Good animation/music (though nothing I would call "great" right yet).
- Main character is a Mary Sue. Every girl falls in love with him, he's a badass solo player even thought it's an MMO, he acts like a mix between Squall Leonhart from FF8 and Guts (his in-game nickname is even "The Black Swordsman")
- They do waifus really well if that's your thing

Maybe the only thing I'd want changed so far is how quickly the flow of the story moves. It's not based on a weekly manga but a series of light novels, so you jump very quickly and abruptly between timeframes and miss a lot of player progression. I guess how fast things move is a positive, but it could move a bit slower.
I'm torn between "How not to summon a demon lord" (which sounds more fun than the usual example of its subgenre) and "Angels of Death" (I am watching a LP of the indie game that originated it). Any help?



Posts

: 123


Reputation

: 27


Join date

: 2018-03-12



If I had to watch one, I would probably go with Demon Lord, but that's because Angels of Death seemed really edgy in a way I don't like and the visual novel might be the better way to experience it anyways.

I didn't watch either, though. I never did Demon Lord because it seemed like it was a just a harem anime hidden behind a fantasy setting
My brother and I went to see the Dragon Ball Super: Broly movie this week, and we were both pretty disappointed by it (namely the latter half of the movie, i.e. the actual fight). But the reviews I've seen online, especially from other Dragon Ball fans, have been so overwhelmingly positive that I feel like I'm crazy for thinking it had all these problems that apparently didn't bother anybody else. Was I expecting too much or something? I don't even know.

Man, it's weird having the unpopular opinion.



Posts

: 215


Reputation

: 193


Join date

: 2014-10-01



Just finished Neon Genesis Evangelion and the movie.

Episodes 25 and 26 might as well be calling me out personally. Ow.



Posts

: 96


Reputation

: 26


Join date

: 2016-04-16



It's been a long-ass time since I watched it, but that anime-ending was such a weird left-turn. Straight up abandoned the story and didn't resolve anything
Page 3 of 3 •

1, 2, 3

---
Permissions in this forum:
You
cannot
reply to topics in this forum