Page 10 of 10 •

1, 2, 3, 4, 5, 6, 7, 8, 9, 10

Ahh I feel dumb and silly. Got back from a wedding a bit ago and I feel dumb.

The girl I've been crushing on/pining over was there, and I was too afraid to try and talk to her more. I was too afraid to ask her for a dance when they did the slow dance initially, I mean, she wasn't super far away. I was afraid. -sigh-

I really need to let her go, or try and slide into her Instagram DMs or something, I dunno just to get her out of my system. -sigh-

EDIT: I don't really know what the hell is wrong with me, tbh.
Paralyzing fear. You haven't experienced it before?

Upon an important action whose result is uncertain, and for which there seems to exist a high possibility of catastrophic failure, it is normal to become paralyzed, unable to act in any sense. Any course of action seems to be extremely risky, and therefore one becomes extremely worried and unable to act, or at least the second.

The common solutions are either merciless logical dissection of the initially perceived risk, asking for someone else's opinion and support, and/or deliberate high risk-taking behavior akin to gambling.

This author has also experimented with temporary massive emotional blocking, yielding mixed results, but it is not available to all human subjects. Acknowledging that the initial situation of absolute sexual/romantic frustration and emotional misery will not be worsened by the most negative result of the possible actions, or at least not in a degree worth quantifying, is another method that this author would like to propose, since it renders the perceived costs and dangers of the action as negligible in the bigger picture, downplaying the perception of risk if not deactivating it completely.

Obviously, it goes without saying that these last two methods require constant personal self-reminding of the fact that to produce suffering of other people is both unnecessary and ethically unacceptable, except as direct retaliation against a fully deliberate aggression.

(I have been studying Political Behavior for a week and a half, and I seem to be stuck. Please send help, .)
I... I'm not so sure I fully understood what you said, bud.

I'm also very sorry I didn't reply in over 6 months.

I'm feeling sad and lonely again and I don't know what to do about it anymore.
Been about a month, eh?

This past week was a little interesting, I asked a coworker for coffee/beer, she seemed keen on it. I asked for her number the following day and then yesterday I texted her about going for something today. She had mentioned to me she was going to the dentist previously when I got her number.

But i never got a text back at all. I'm guessing I fucked up somewhere. In my text I said it was me... or idk. Way to fail, me, way to fail.
Yep, i been drinkin again.
Or maybe you didn't do anything wrong and she just lost her interest. Or maybe she just doesn't like to text. Please stop torturing yourself. Not everything is your fault!
I dunno, I must have done
something
wrong if she lost interest that quick. Or maybe I did something wrong and didn't attract that interest. Or maybe she saw right through my intentions? (A date after non-work-context conversation.) I never made
that
bit explicit, it was just beer/coffee. Then perhaps depending on that hangout I woulda asked for an actual date.
Or maybe she just blatantly ignored my text?
Ahh, i dunno...
Funnily enough, I saw her yesterday. I thought she was scheduled a little later after I was off work, thought there was a bit of a buffer and I wouldn't see her. Lol nope. It wasn't awkward at all, and no I'm not being sarcastic. I was exiting the bays when I jokingly said "Hey you!" but I don't think she heard me, or ignored me. Then as I was leaving proper, I said "Hey Sports Girl, bye Sports Girl."
Then she whisperingly groaned "I don't want to be heeere." She was drafted to be the weekend sports anchor now after some changes. I said then "All righty, I'll cya on Tuesday!" She didn't say much after, probably stressed about anchoring, can't say I blame her about that. Or maybe she feels weird around/hates me now, either of which I
didn't
want to happen.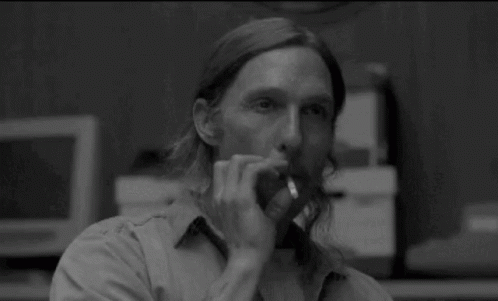 In my experience, people can't be trusted on IM. Maybe she just didn't want to go out so she didn't bother to answer.
That's entirely possible. But she seemed down in the flesh when I talked to her last week. Idk what I coulda done right or wrong.
Page 10 of 10 •

1, 2, 3, 4, 5, 6, 7, 8, 9, 10

---
Permissions in this forum:
You
cannot
reply to topics in this forum