It's my friend's birthday in two weeks and I'm struggling for present ideas. She's a big fan of One Piece so I've decided to get her something related to that.

She actually gave me one of her figures from the show for my own birthday. I'm not going to get her a figure as she has over 100 and I would like to get her something a bit different.

I'm just wondering if anyone had some ideas for what I could buy her.



Gotoku 2017




Posts

: 21


Reputation

: 1


Join date

: 2017-06-01



Nerdstuff-related accessories are usually pretty safe bets -- not fitted clothing like t-shirts, but less personal items like hats or pins or bags go over well with lots of people. A One Piece tote bag? A cool lapel pin set?  
Etsy has some interesting stuff
, at a glance.
(Also, I find it really endearing when a friend shares an interest and we go back and forth getting each other stuff from that thing for birthdays, YMMV, but I'd be delighted to have my previous gift mirrored back if I were her.)

Werel

DOCTOR(!)




Posts

: 1998


Reputation

: 1207


Join date

: 2014-09-25



Yes to accessories! Or also, does she have the art books? Those are always nice to have, imo. But sometimes they're on the pricey side.

Enail

Admin




Posts

: 4198


Reputation

: 2415


Join date

: 2014-09-22



Apparel, accessories, and artbooks are great ideas! Considering how big One Piece is, you could have a cornucopia of options.
Does your friend cosplay? If she does that's one option for apparel, although better cosplay is expensive. Etsy has some good stuff, I got a Casey Jones mask there a couple of years ago. It's like wearing art, man. The only catch is you may have to know her size. But some websites which sell that also sell stuff like hats or totes or whatnot too which are all size fits all.
I would also suggest if it's a tote or pin or whatnot focused on a character, to focus on her fave and/or one she likes but has less geek stuff of. It sounds obvious and it is, but you didn't mention that stuff so I wanted to cover any bases you or Enail missed.
Soundtracks might be fun too. You may have to order that online somewhere, or get lucky at a manga shop. You may have to order an import CD or something, just make sure it's compatible and of course isn't a scam website. Again, One Piece is big so you shouldn't have as much trouble than if her favorite was MASTER OF MOSQUITON or something.

My golden rule on gifts is to focus on something she loves, or would love to have.
Link
Frame it
Also, which One Piece character did she give you? And who are her favourite characters?

bomaye




Posts

: 2516


Reputation

: 1027


Join date

: 2015-01-29



Ahh hi guys sorry meant to reply back to this. Thank you for the ideas it's really helped me out loads with this

I was going to buy her a figure but she told me not to.... I'm guessing because she has so many already.

I'm thinking of getting her a soundtrack cd and maybe a art book for her sister(They are twins and both like the show). The art book I can get of a trusted website I've used loads and I'm now looking around for places that sell cd's.

She gave me Law who funny enough is her favorite character. I don't know how much the figure is but I know they are not super cheap. I don't mind paying a bit extra to get both of them something nice.


Gotoku 2017




Posts

: 21


Reputation

: 1


Join date

: 2017-06-01



T-Shirt?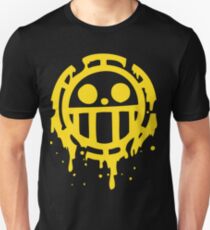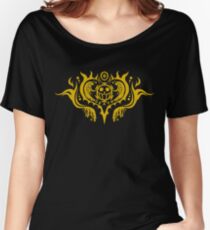 All three of those are Law related

bomaye




Posts

: 2516


Reputation

: 1027


Join date

: 2015-01-29



I'm pretty sure she's got all of them
. I've defiantly seen her wear two of them on nights out and the other looks familiar

Gotoku 2017




Posts

: 21


Reputation

: 1


Join date

: 2017-06-01



Is it bad that I know like 6 different ways to make her cry with just One Piece merchandise or moments and I already recommended one of them hoping you'd bite <.<

bomaye




Posts

: 2516


Reputation

: 1027


Join date

: 2015-01-29




---
Permissions in this forum:
You
cannot
reply to topics in this forum