(I wasn't sure which subforum this should go under, so I'm posting it here because it seemed like the best match.)
One thing I'm trying to work on with regards to my social skills is putting on a good appearance.  Walk tall even if you're short, make eye contact, etc.  Most of that I've gotten a good grasp on, with a couple of exceptions.  One is that I may have a guy version of "resting bitch face" going on when I'm out and about, so that needs work.  Which sort of ties in with #2:  I'm never really sure how/when to smile at others.  Moreso how than when--when I do smile, it's usually with a closed mouth because I've heard from others before that I kind of look like the Joker from the DCAU when I smile.
Naturally, that's not really a compliment, so I've quit doing it.  But I'm not sure how to go about doing a "genuine" Duchenne smile, especially with strangers,
especially
 when my godforsaken anxiety starts kicking in.  What are some good tips on this?

Coin-op Adjutant




Posts

: 12


Reputation

: 5


Join date

: 2014-10-03



Do your bottom teeth show when you smile? Because that might be why you get the Joker comments.

Also, not clenching your teeth helps to not make it look tense. Make sure there's a slight gap between top and bottom teeth.

ApocalypseApple




Posts

: 8


Reputation

: 1


Join date

: 2014-10-02



Hm. It would be easier if you had pics, but I understand if that's not something you feel comfortable with.
Feeling my own face and trying to analyze, I think the most important thing I do when smiling (especially when it's a brief smile) is tensing up the lower lid/upper cheek area (the areas next to the nose, where my eye bags are), which goes along with a slight raising of the eyebrows. You can do that without having much of a smile, even, and it still makes it look friendlier and more genuine than an open-mouth smile without the eye action. You can see the difference between these:
Or these: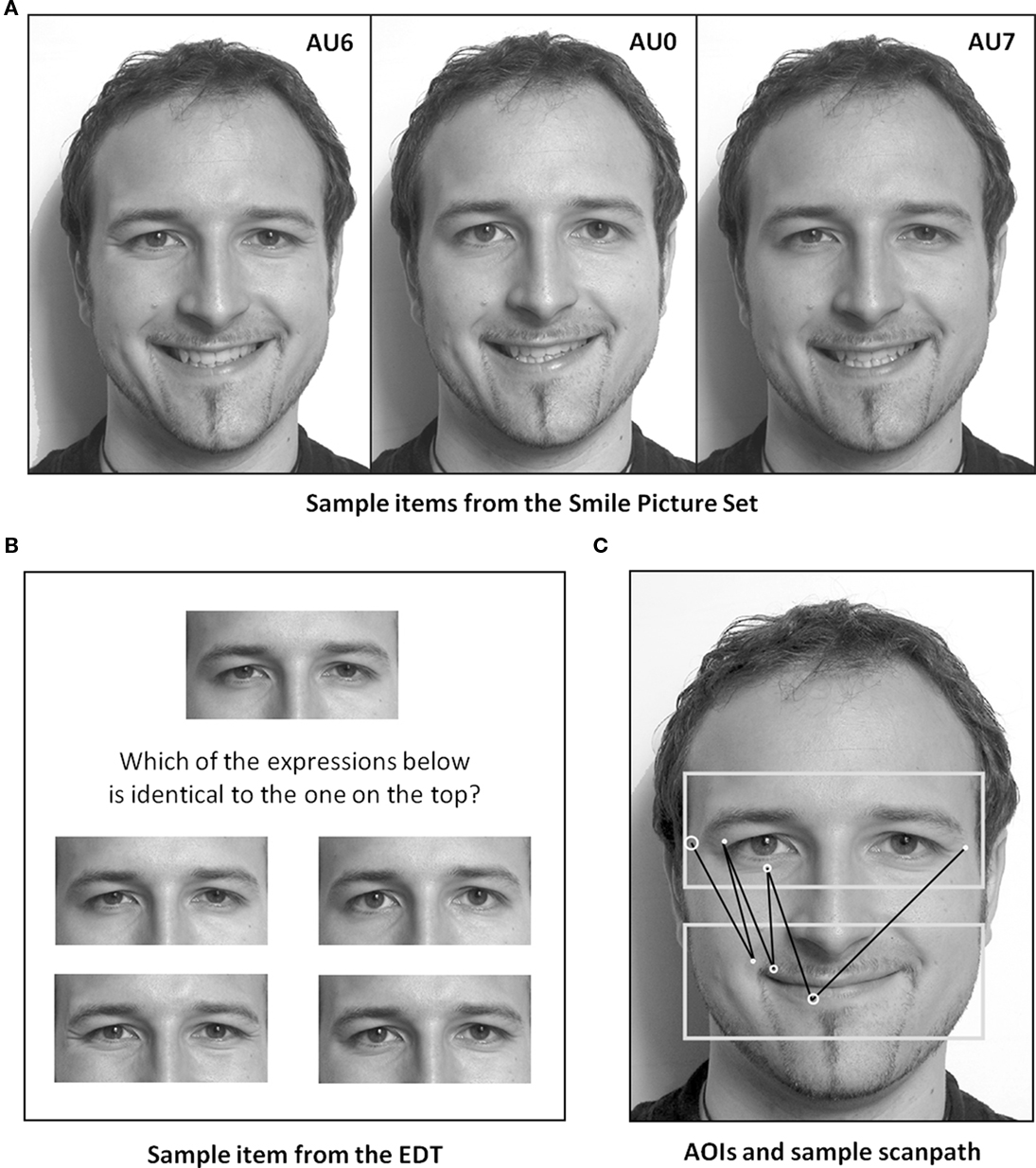 Or google image search "eye smile" or "Duchenne smile"- results for the former are mostly K-pop stars, I think largely because Tiffany of SNSD is most known for that, but you can see the upward curvature of the lower eyelid helps a lot.
For the smile itself, with an open mouth and teeth showing, the muscle action should be mostly in the corners of the mouth pulling outward and the apples of the cheeks applying a little tension upwards. You don't want to be primarily pulling upward (then it starts baring the gums and looks like a snarl), and you don't want to be showing your lower teeth (again, it starts inching toward a snarl - some is okay, but aim to show only the upper teeth, with little-to-no gum). Thinking about it, I end up having the most tension on the apples of the cheeks, especially around the corners of the nostrils, and the points right at the corners of my lips and out to my dimples.
For situations of high stress or anxiety, with strangers, etc., just practice the eye-smile over and over in the mirror, and focus on getting that part out when you're actually in public and smiling at strangers. That's more important than the open mouth smile, and it'll be easier to work on a grin when you have the root in place.
Maybe some pictures of you might help?
I don't know if I have a bitchy resting face consistently but there are definitely times where I think it might appear on me. 
To combat that I generally tend to talk more enthusiastically, curiously and smile more.
On the topic of kpop star smiles: I like Onew's smile
Last edited by Jayce on Wed Oct 15, 2014 5:19 am; edited 1 time in total

Jayce




Posts

: 211


Reputation

: 66


Join date

: 2014-10-03



Thanks for the advice; I'll try to keep it in mind.

Nothing with an open mouth, but let's see about this:[deleted because old]

Might be a little too zoomed out to help, but if it works...
Last edited by Coin-op Adjutant on Sat Mar 28, 2015 4:55 pm; edited 1 time in total

Coin-op Adjutant




Posts

: 12


Reputation

: 5


Join date

: 2014-10-03



Jayce wrote:
So the picture above (its my face), is it a bitchy resting face?

Nah, not bitchy, though you look a little like you just had your mind blown. Or you're really tired/zoned out. Like a... "disengaged resting face." But if you're usually off inside your own head, your face is just honestly mirroring your interior.
Coin-op Adjutant: your smile looks like somebody forced you to smile for the photo, despite your not wanting to. Like an "okay FINE I'll smile IS THAT GOOD ENOUGH?" smile. It's largely the cheeks/lower eyes issue that Autummnflame so eloquently described-- could you try looking in the mirror/taking a photo when you're in the middle of actually being genuinely amused by something and compare it to that photo? See how your eyes/cheeks look when reflecting real happiness?

Werel

DOCTOR(!)




Posts

: 2000


Reputation

: 1210


Join date

: 2014-09-25



Smile and its look are really important for attracting people and communicating with them. I had a very bad smile because my teeth were situated not as they supposed to be. I had to wear braces for a long time to fix that problem. Now I really care about my teeth health. I use only natural care products, I even have a natural
bamboo toothbrush
. If the problem in the shape of your smile, you should consult your dentist. The cosmetic dentistry is an option.

_________________
My life didn't please me, so I created my life.

berrybear




Posts

: 10


Reputation

: 1


Join date

: 2018-09-19




---
Permissions in this forum:
You
cannot
reply to topics in this forum