I found no general hairstyle recommendations thread, but if there is already one please merge as needed...
So, yesterday I went to the barber's and they basically did whatever they wanted, so, while I wait for my hair to grow back, do you have instructions on how to style your hair like in the picture and what kind of haircut you need in order to pull it off? Or alternatively, do you know if that style has a particular name so I can look it up? It looks really simple and classic, don't know why they refused to cut my hair like that... they said it didn't look "youthful" enough. Bleh.
(btw, my hair is black, slightly wavy and not too thick but not too thin either, if that matters).
Large picture of Joseph Gordon-Levitt:



Posts

: 234


Reputation

: 90


Join date

: 2015-04-03






Posts

: 352


Reputation

: 159


Join date

: 2014-10-01



Oh, thanks a lot Kath!! That's exactly what I was looking for!! I'm bookmarking that site, looks quite useful!

As for haidressers, I know, right? I understand it takes some work to sit down and talk to the customer so you get to know their tastes, but then again haircuts aren't particularly cheap so that's supposedly what you're paying for!



Posts

: 234


Reputation

: 90


Join date

: 2015-04-03



I'd like to post my fave
here
!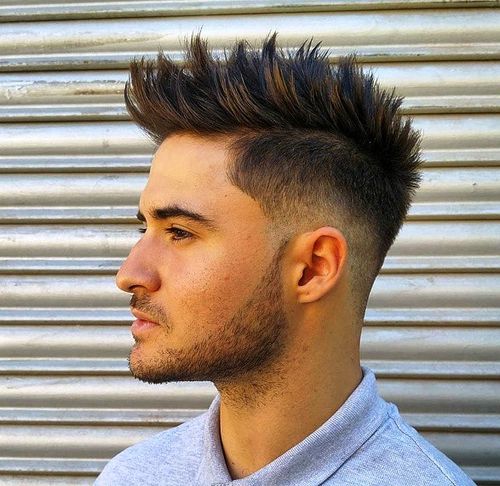 Posts

: 2


Reputation

: 0


Join date

: 2016-04-28



I love experimenting with my hair and different hairstyles. A few years ago I almost every few months visited the hairdresser. Now I do it myself at home because it cost a lot of money
I'm a very romantic person and my mood changed so quick. Because of it, I often straighten my hair with a straightener and curl my hair with a curling iron. I found a lot of interesting and useful information on
this site
. Now I need real change in my image so I want to dye my hair in some pink or purple, but my husband doesn't like this idea

_________________
My life didn't please me, so I created my life.



Posts

: 10


Reputation

: 1


Join date

: 2018-09-19




---
Permissions in this forum:
You
cannot
reply to topics in this forum