Page 4 of 4 •

1, 2, 3, 4

Faster, Werel, faster!
E17
Spoiler:

-They wanted to hear each other's voice, these two are too cute together

-the teacher looks good in a tux

-What a nice, reassuring graduation speech

-that shot of the chalkboard full of messages after everyone's left

-she thinks he doesn't want to hug her, then he just completely throws himself at her and holds her

-"No, don't forget. I don't want you to forget me. I promise I won't ever forget you." Twist the knife in our hearts, why don't you

-And she knows they're

both

going to be forgetting

-that little smile she gives while he's lying to her about staying together

-He tries to act casual about it telling Ryo about saying goodbye to everyone, but his voice breaks a little

-"I've been ready for this since a year ago" LIAR

-In contrast to Kaizaki trying to play it cool but Ryo knows what he needs to hear anyway, Hishiro's so unimpressed by An's stock answers

-But then she's so open about the fact that it rips her heart out

-But she doesn't regret it

-Ryo's expression changes just a little when An tells him Hishiro said to thank him. Dude's still kind of a closed book.

-SHE WROTE IT ON HER HAND (Whew, for a second there when An started sobbing, I thought there'd been a massive swerve and she'd committed suicide) This is all going very Kimi no Na wa

-NOOOOO, An has to erase it!! and she's just sobbing. Nooooo, pretend you didn't see it!

-Back in a suit, looking through his photos and there's no Hishiro but the phone strap still bothers him

-YES! HE WANTS TO WORK FOR RELIFE! DO IT!! and then maybe Hishiro will too and they'll meet there!!

-meeting his first client to the intro song sang simply and slow

-I KNEW IT! HISHIRO'S WORKING THERE TOO!!!

-He sees her phone charm

-she's defensive about avoiding social interaction

-he let everyone know he was a subject, while she checked to keep it quiet. But she's telling him

-arggg, she remembers the fireworks and the feelings but not him

-something clicks in their memories, and her hand goes to the phone charm

-she remembers writing it on her hand!! Come on! REMEMBER!

-They did it

That was very Kimi No Na. And they pulled off the ending better than I expected, it got me in the feelings pretty hard even though it didn't do anything too unexpected. In general, it worked well focusing in on their relationship for the special, even though I usually don't like it when a show gets over-focused on shipping.

Enail

Admin




Posts

: 4198


Reputation

: 2415


Join date

: 2014-09-22



I'm.... hurrying...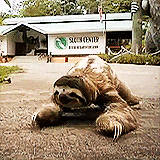 e15:

-"gap moe"?

-Kaizaki is "the old dude" archetype

-WHAT ARE YOU DOING HISHIRO

-"Feelings like that develop naturally over time, and then they hit you in the face while you watch the person sleeping on their desk."

-They're gonna lose EVERY MEMORY where he's there?? They're going to have like months' worth of missing time

-Oh, at least they'll remember stuff he affected… good, they didn't totally remove the motivation to engage with anybody

-They'll all be together at college without Kaizaki

-"Can't I go to college with everyone and grow old with them?"

-Oh god he's recovered his true self who lived with all his heart

-OH GOD LET'S GO GET DRINKS AS ADULTS

-"So unaffected that it came off as unnatural." Mmmmm-hm

-They'll only forget each other?? That totally undoes everything whatshisface said about Kaizaki's positive influences remaining, since he and Hishiro have been like #1 top positive influences on each other

-How is ReLife about enjoying every moment to the fullest if you're gonna forget the most enjoyable moments?? Your attempt to comfort four-eyes pigtails has fallen flat, sir.

-"I know it's all pointless, so why can't I stop thinking about it?" There's your important life lesson right there: you're gonna think about certain feels whether or not they have a point

-They're really remarkably consistent about drawing that mole on Hishiro's throat

-"The two of us will be the ghosts of this school life!"

/….

-LOOKING AT EACH OTHER IN THE PHOTO

Werel

DOCTOR(!)




Posts

: 1998


Reputation

: 1207


Join date

: 2014-09-25



Page 4 of 4 •

1, 2, 3, 4

---
Permissions in this forum:
You
cannot
reply to topics in this forum